Commercial Savings Bank Sweep Accounts are accounts for commercial customers designed to earn interest on excess funds.
On a daily basis excess funds above a predetermined balance will automatically be swept from your business checking account into the interest-bearing Sweep Account. The Sweep Account is a non-FDIC-insured checking account collateralized by securities pledged by the bank.
You will receive a daily notice providing your balances and information about the security being pledged on your behalf. You will also receive a monthly combined statement for these accounts.
Commercial Savings Bank Sweep Accounts:
Not FDIC insured.
Not insured by any government agency.
Not a deposit of the bank.
Not guaranteed by the bank.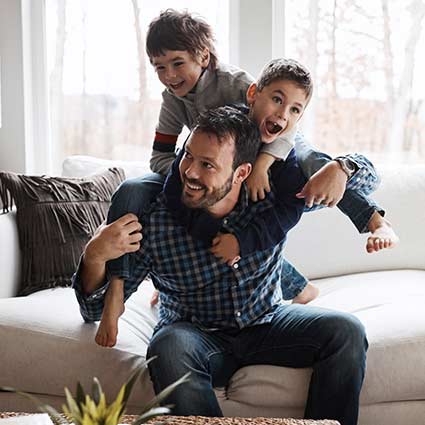 Checking Accounts for All Your Needs.
No one knows your financial needs better than your local community bank. We personally analyze your needs to determine the checking account that fits your lifestyle. You'll never be a number to us.