Keep Up with CSB's Happenings and Events!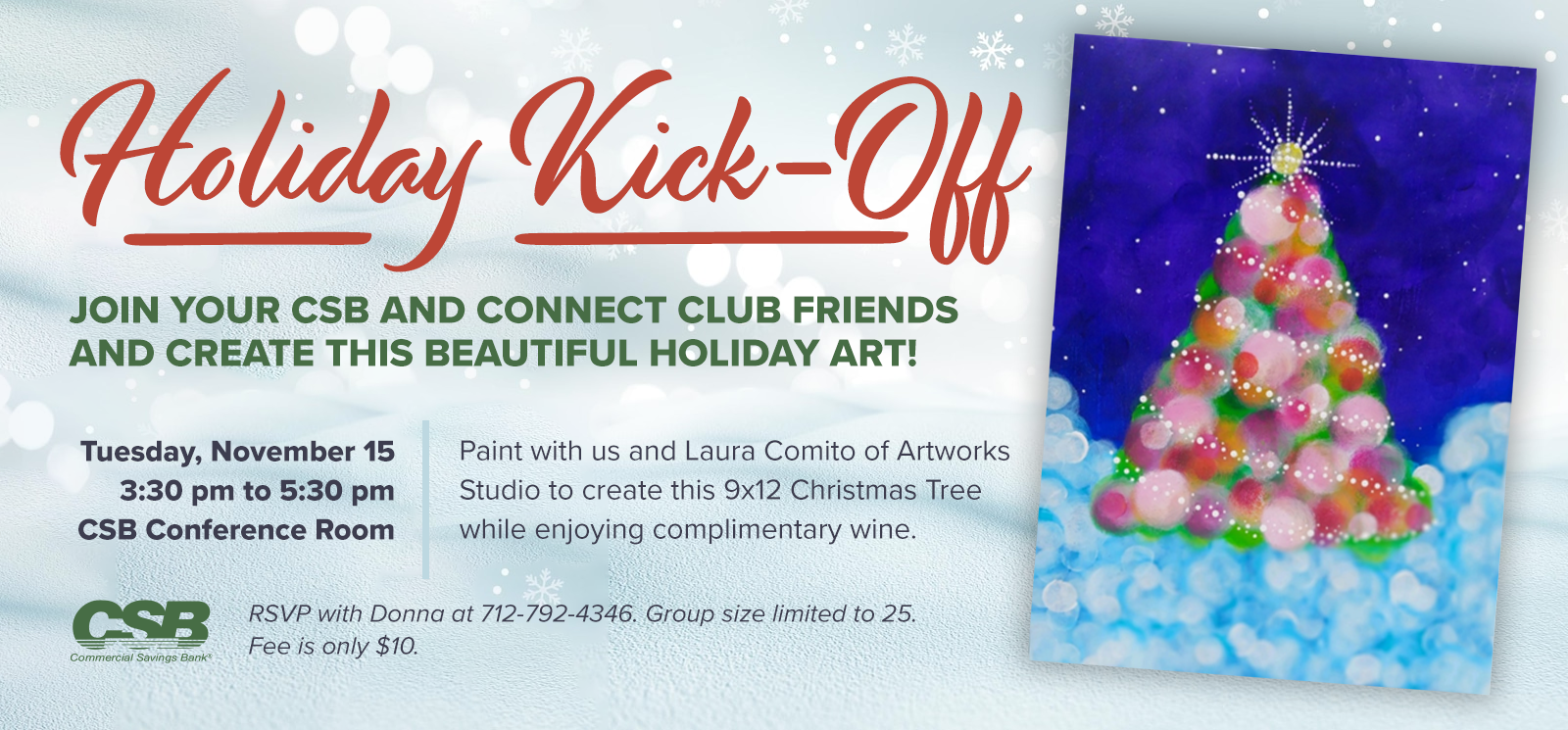 CSB Connect Club Holiday Kick Off on November 15th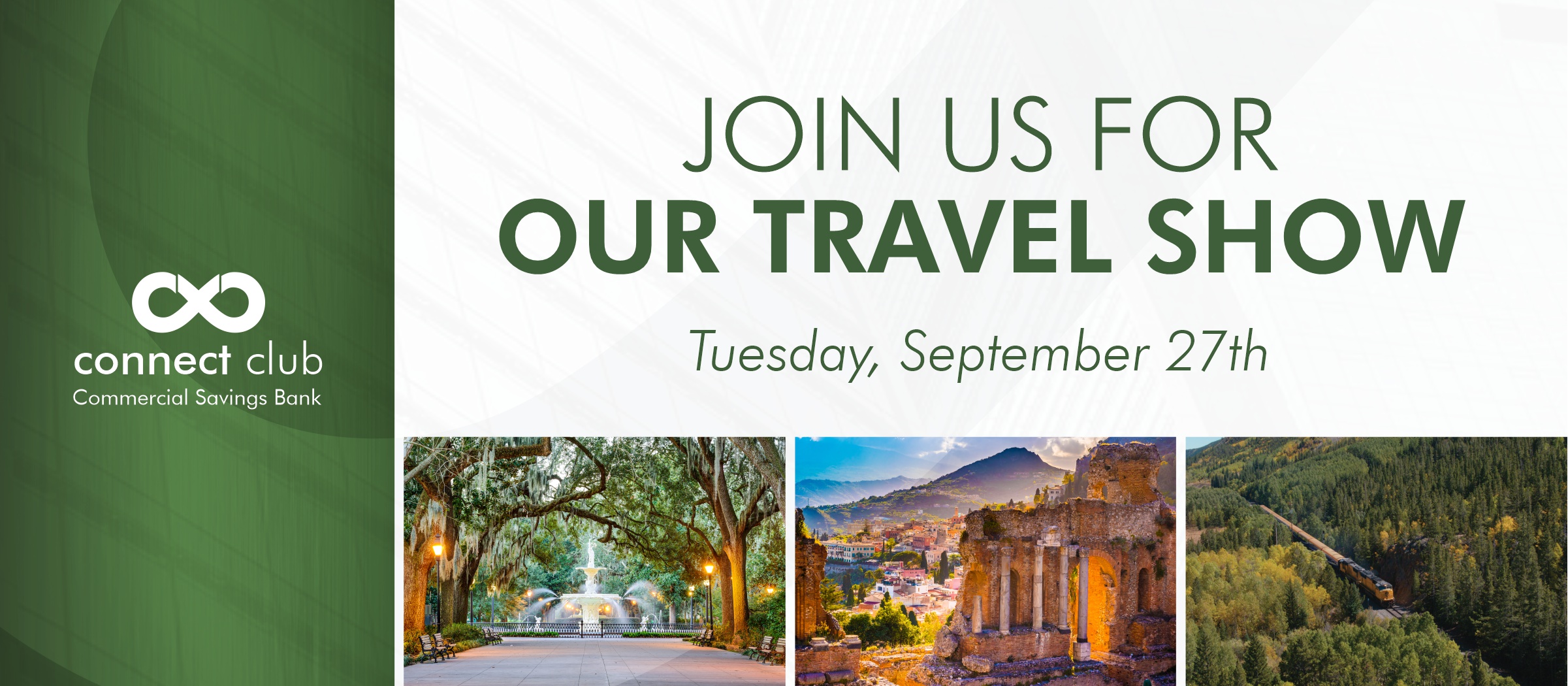 Join us for our 2023 travel show!

Join us for an Open House on Wednesday, June 15th, to wish Julie well!

Live + Local is back this summer!

The Connect Club is excited to have an event on April 13th to mingle with other members and get ready for spring! Karen Boyce will be demonstrating how to create a beautiful spring arrangement.  Call to RSVP.
---

---

Holiday Open House - December 10th, 2021
---

---

Congratulations to our Vice President Tom Laing on Celebrating 30 Years with CSB on June 1, 2021! 
---

Software upgrade is complete - check out the new app now!
---

November 6th, 2020 CSB will be going through a software conversion to upgrade our banking services.  Ask us for more details if you have questions.  712-792-4346
---

---

---

---

---

Thanks to all who joined us for our Holiday Open House in 2018 and we wish you a happy and prosperous 2019!
---

Thank you to all who attended our Grand Opening on 9/27/18.
---

We are open at our new location 325 W Hwy 30!
---

Farewell Open House for 627 N Adams - Friday, July 27th, 2018
---

It's official, we will be at 325 W. HWY 30 starting on August 13th, 2018!
---

At CSB Our Interest is You, and we love to show it! Friday, April 27th, 2018.
---

Relay for Life fundraiser - thank you to all who joined us on April 28th, 2018 for this family friendly event.
---

CSB supports financial literacy for all. Tuesdays, March 6th - April 3rd, 2018.
---

Thank you to all those who contributed, as we collected 40 coats for our community in 2017.
---

Please join us for our annual Holiday Open House on December 20th, 2017. This year we will have a drawing to win 1 of 2 gingerbread houses, and we will have a limited quantity of centennial coins.
---

Congratulations to Jeff Minnich for winning $100 on our 100 year anniversary! 10/27/17
---

Thank you to everyone who joined us for our 100 year Birthday Open House on October 20th, 2017.
---

Congrats to Landon Gunderson for winning the Summer Fun Basket on July 10th, 2017!
---

On Thursday, August 3rd, 2017, we celebrated 100 years in business. Live music, grilling and lots of door prizes!
---

Congratulations to Tom Schapman for winning our Father's Day gift basket on June 16th, 2017!
---

Thank you to all who attending our Official Groundbreaking on May 2nd, 2017. We had wonderful weather and hope that is a positive sign of things to come.
---

Congratulations to Rozanne Swartzendruber for winning our Mother's Day gift basket on May 12th, 2017!
---

To celebrate our 100 year anniversary we will have  an evening of music, food, beer, and fun on August 3rd, 2017!
---

Happy spring from the staff at CSB, and congratulations to our 4 winners; Brienna, Reece, Cayla and Harper on April 17th, 2017!
---

To kick off our 100 year celebration in 2017, we had a drawing for Quarter Full of Desserts from our talented staff. Congratulations to our winners of a Quarter Full of Desserts! Our 1st Quarter Winner is Barb Smith / 2nd Quarter Winner is Florence Wernimont / 3rd Quarter Winner is Woody Beyer / 4th Quarter Winner is Darwin Betts. 
---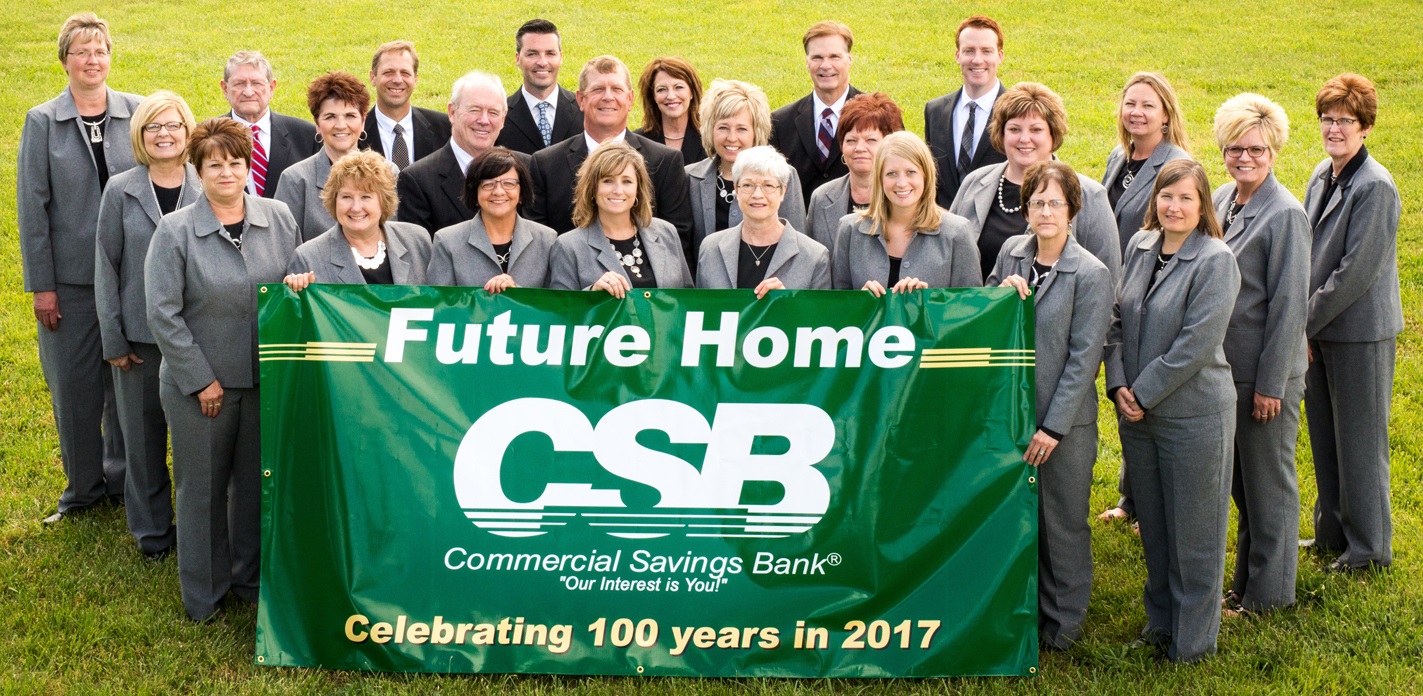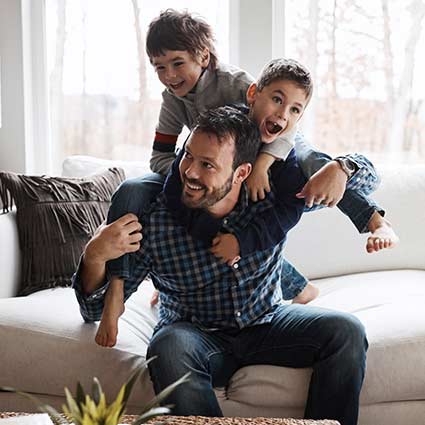 Checking Accounts for All Your Needs.
No one knows your financial needs better than your local community bank. We personally analyze your needs to determine the checking account that fits your lifestyle. You'll never be a number to us.