Keep Up with CSB's Happenings and Events!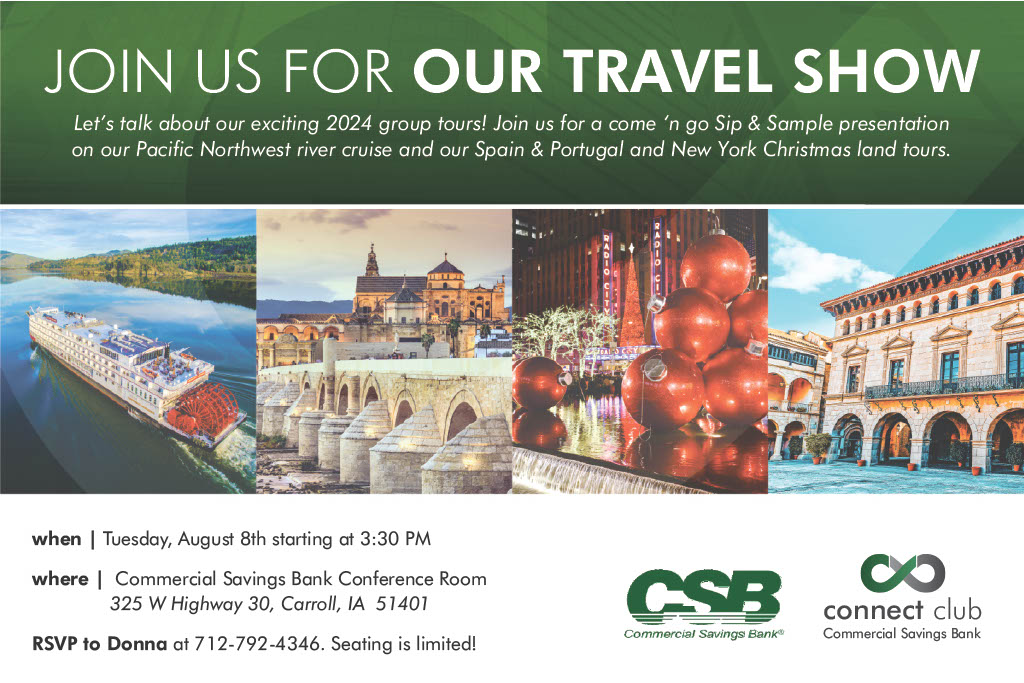 Congratulations to Craig Mertz on 30 years with CSB!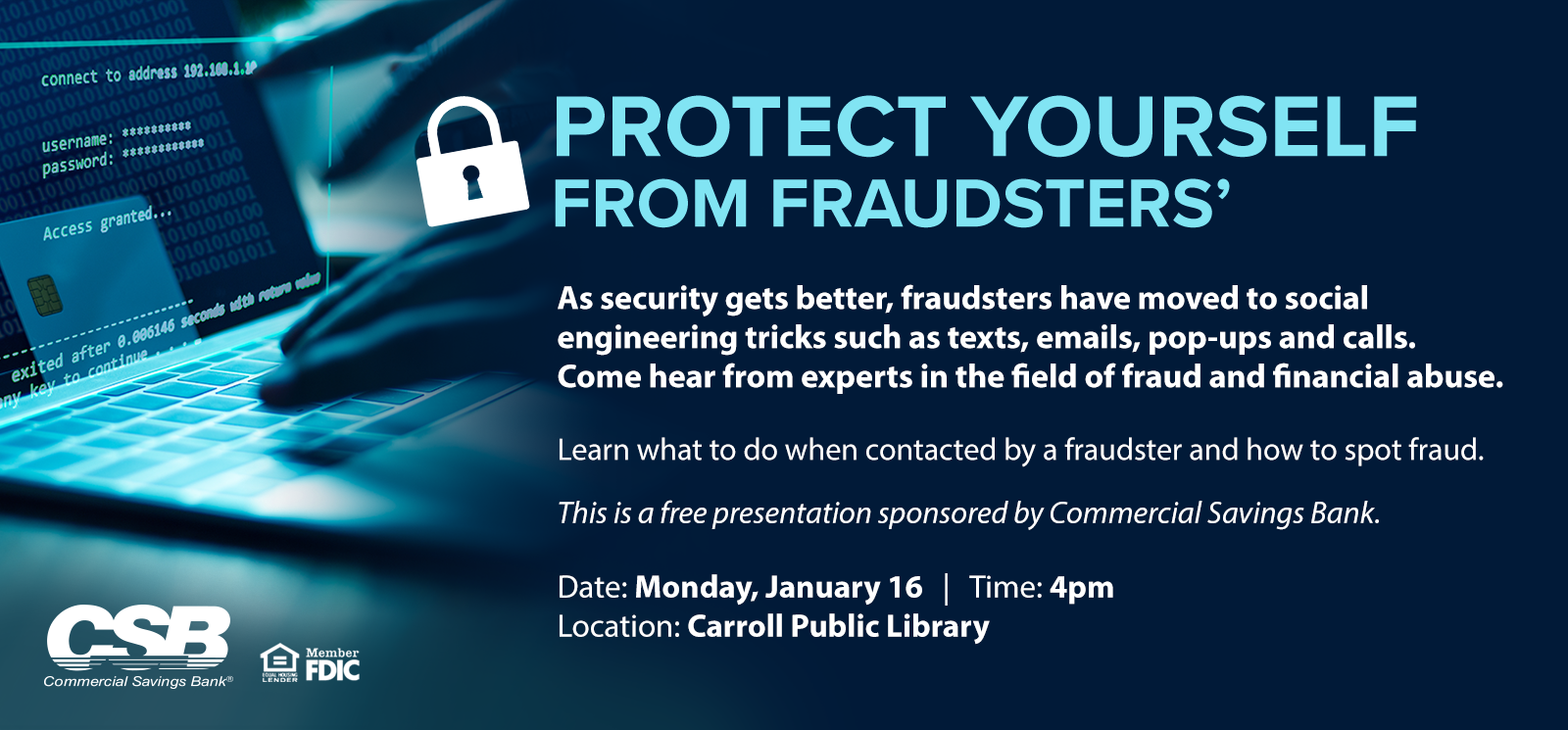 Detect and Prevent! Presentation on fraud and financial scams from a security expert.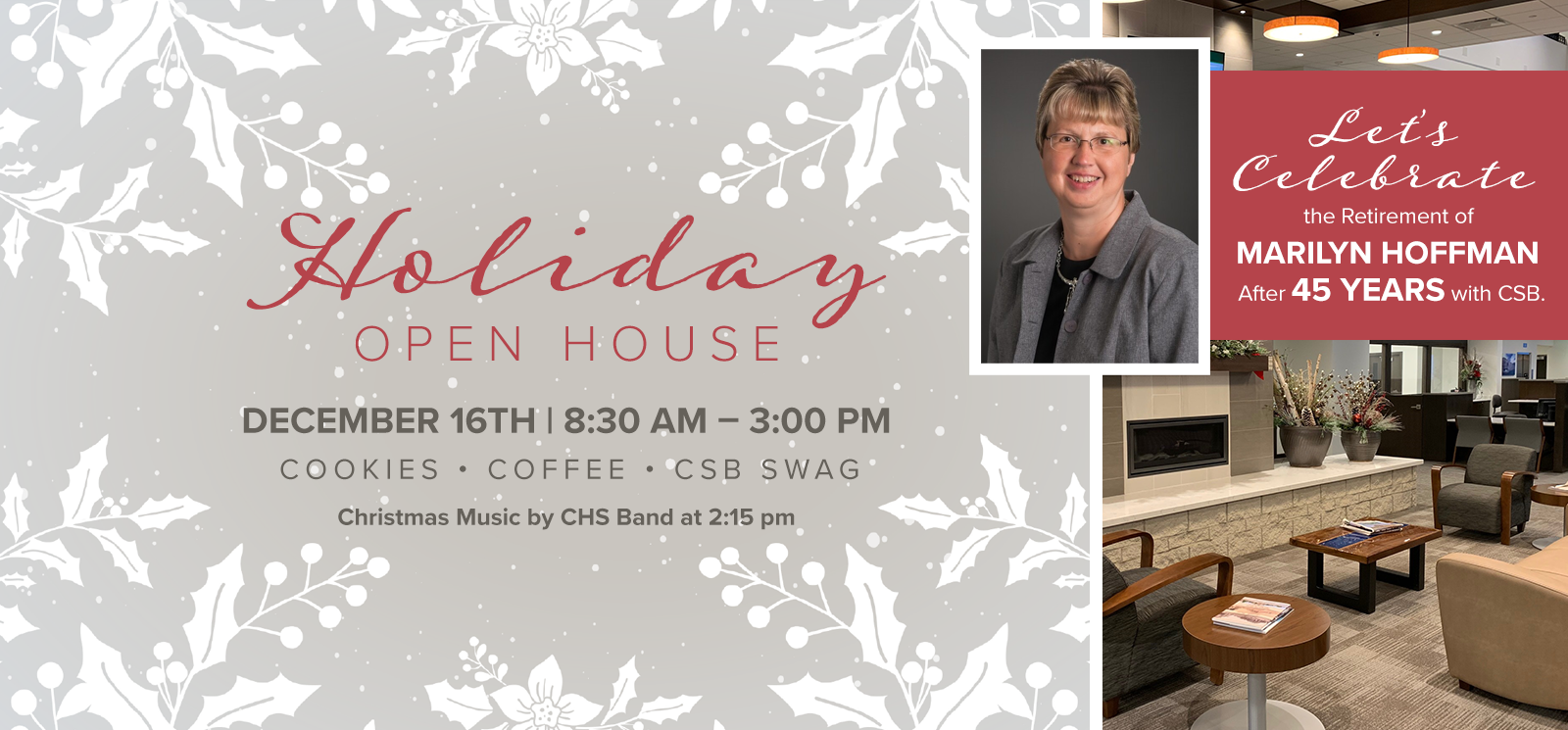 Holiday Open House and retirement party, December 16th
---
Best of Best Reader's Choice for Best Bank in Carroll County!

Best of the Best Reader's Choice for Best Loan Officer in Carroll County
---
---

Congratulations to our Vice President Tom Laing on Celebrating 30 Years with CSB on June 1, 2021! 

We are open at our new location 325 W Hwy 30!

It's official, we will be at 325 W. HWY 30 starting on August 13th, 2018!

To celebrate our 100 year anniversary we will have  an evening of music, food, beer, and fun on August 3rd, 2017!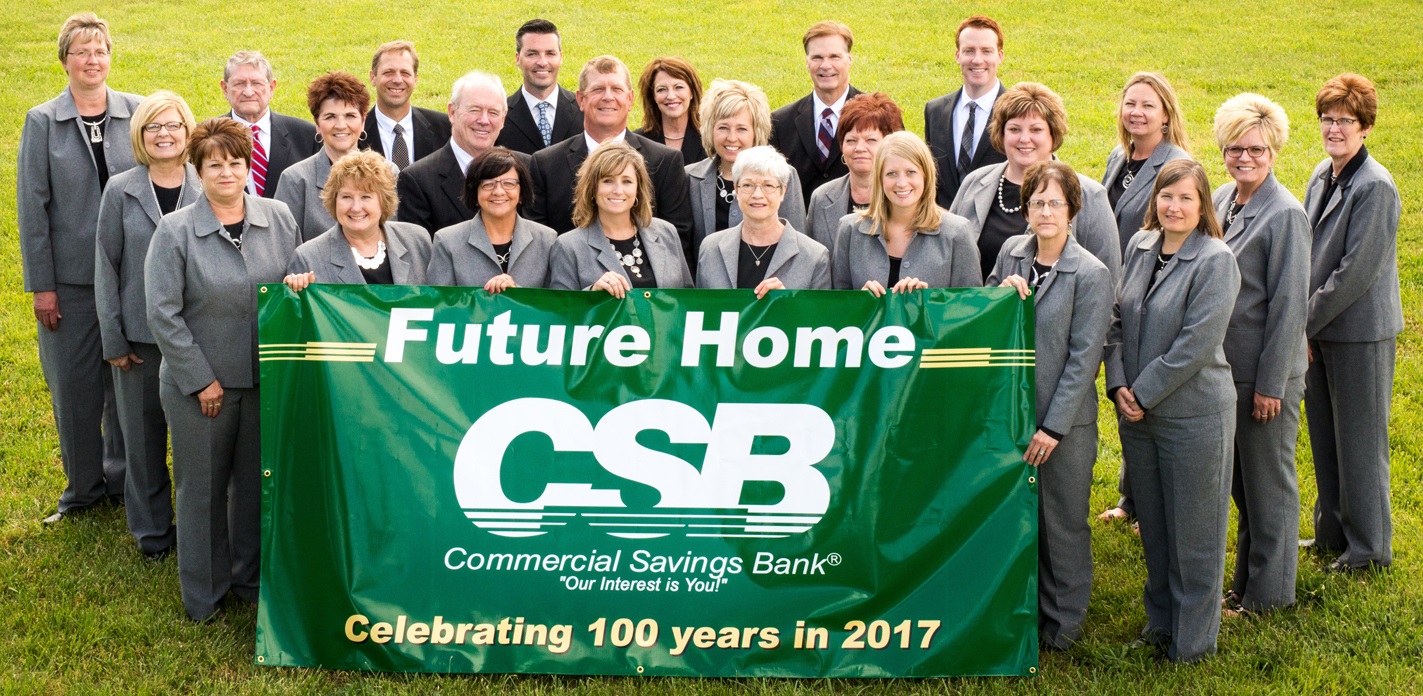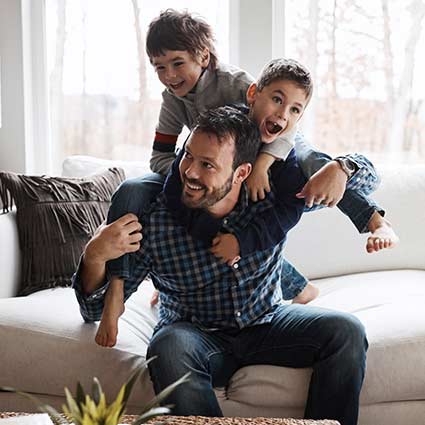 Checking Accounts for All Your Needs.
No one knows your financial needs better than your local community bank. We personally analyze your needs to determine the checking account that fits your lifestyle. You'll never be a number to us.